STUDENT REGISTRATIONS ARE BEING ACCEPTED.   SPRING SESSION LESSONS BEGIN APRIL 1, 2023 
CALL OR EMAIL TO REGISTER TO SCHEDULE YOUR NEW EXPERIENCE, REFRESHER OR IF YOU ARE LOOKING TO LEVEL UP YOUR SKILLS.
AMBER (204)641-2058 or TARA (204)651-1971 
Horseback Riding Program 2023
Prices are subject to change. We accept cash, check or etransfer. Payments are non-refundable. Children must be 7 or older to ride without a parental or qualified side walker and all riders must have a signed liability waiver. Helmets must be worn by all students under 18yrs. CSA approved Riding helmets will be provided if you don't have one.
Farm Visit – come meet the horses and see the barn, free for prospective students (by appointment only) and boarders. 
Watch and Learn – come watch a lesson, free for prospective students and boarders by appointment only.
Horsemanship Program – Learn ground and horsemanship skills, no riding. A wide variety of topics will be covered from lunging and grooming to parts of the horse and tack, bandaging, trailer loading, pasture management, medical conditions and more. Great for homeschool groups, 4H clubs, school programs, part-boarders etc. This is an extremely valuable part of our apprenticing program.
Lesson Program – ride our lesson horses or bring your own for private or group instruction by appointment only. 
Registrations for Spring 2023 now being accepted.
Apprenticeship Program - For the accomplished student interested in teaching lessons & training horses. Applications are being accepted.
Volunteer Program - Our most valued resource. Ideal for the student looking to volunteer in lieu of paying full price or for High School Credit.
Pay As You Go – pay each time you visit at arrival. (cash or etransfer preferred).
Private Lessons – $50, single rider for an hour lesson 
Group Lessons – $35 per person, up to 5 riders for an hour lesson
Packages – buy lessons in 10 packs or register as a family for discount.
New Family Sampler– $90, 4 lessons at 10% off Promo Price Limited Time Offer
Seasonal Lesson Package Fee– $280, 8 lessons at 15% off until April 1st.
Regular – $350, 10 lessons at 17% off until April 1st.
Competition – $400, 10 Lessons at 15% off (early bird ends May 1)for NISC competitors under 18. (On our horses only)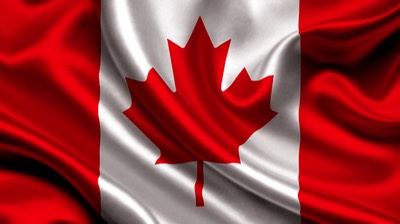 I love the ranch, it's like coming home to family - Kerri
We are an equine facility dedicated to the instruction of safety oriented horsemanship. We believe that educating the human ultimately means a better life for the horse.
Our qualified instructors develop programs to help our students achieve their horsemanship goals in a comfortable, easy-going group or private environment.
Knowledgeable in both English and Western riding disciplines, we offer a family-friendly approach with all of our services and believe that nature was intended to be seen from the back of a horse and when you ride with us, you will quickly learn why.
ANNOUNCEMENT :  After 30 years of operating our Trail Riding program, we have made the decision to discontinue offering rides to the public. With the added impact of Covid-19 it was clear to us that the time has come. We will still be offer our lesson program so you still have the opportunity to learn on our trustworthy horses as registered students.